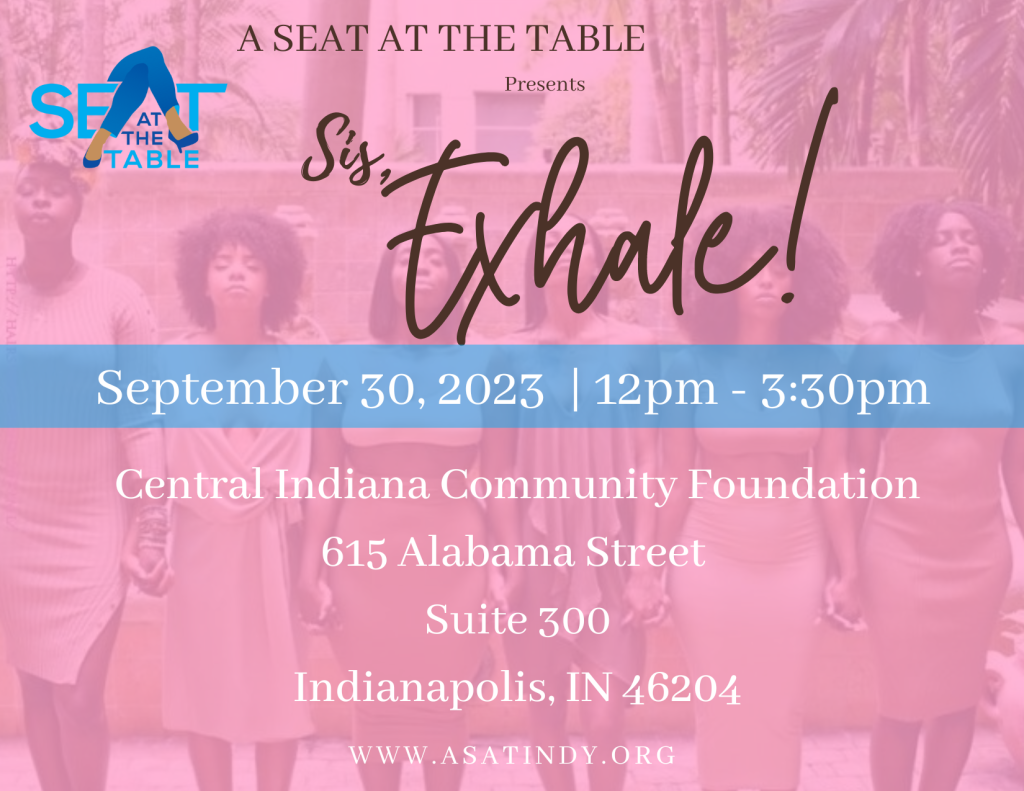 Here's the truth, black women are facing issues that we aren't talking about. Black women are hurting!  Mental health can be a taboo topic, but one that is necessary for us to live in our highest potential. This event will be like nothing you've ever attended. We will create a safe space that will dive into issues around mental health and self-care. You will leave with tools to help you EXHALE! 
This event will require vulnerability and transparency…. YIKES! We recognize that can be scary, but it is essential for our ability to show up and be our best selves. This is designed to be an open forum to share and discuss, so come ready to lean into vulnerability and leverage sisterhood.
Rae Karim will be joining us again as we dive deeper into the topic of grief. We all grieve different things. Join Rae as she helps us navigate the space of grief and releasing what is attached to it. Additionally, we will have small group activities and opportunities for networking. 
Armed with a unique gift of words, Rae Karim is the founder of Good Grief Now!, a 501c3 and full-service grief support organization. As a champion for grief coach is a best-selling author, esteemed speaker, and sought-after writer. She is a creative visionary and thought leader known for using personal experiences in all her work, but especially when coaching, facilitating grief retreats and conducting workshops geared towards uplifting others.
Nomination Form For Sisterhood At The Conservatory